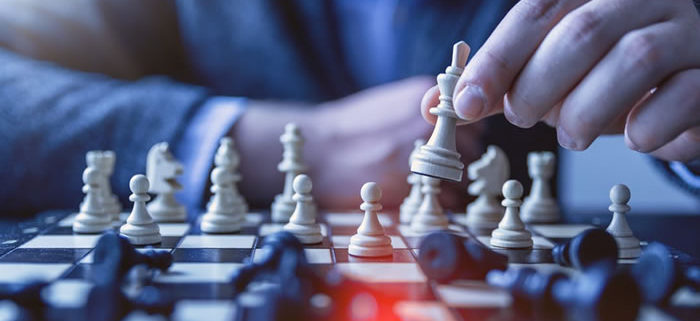 There's no mistaking the importance of digital strategy in 2018. From a well-designed website through to social media and online advertising, if you're not thinking about it, you're throwing money away – whatever industry you're in.
Over 80% of B2B and B2C customers use the web to help them make buying decisions, but only 50% of small businesses even have a website, let alone social media or other digital assets. Of those that do, in my experience nearly all of them are not working for the business as well as they should.
For most businesses, and perhaps yourself, the problem is that there's no time to learn and stay on top of the skills required to be fully effective online. So what to do?
The one simple change that changed my business for good
When I left the corporate world ten years ago, I left Sydney to start my own small business and live a more balanced life. I opened for business as a freelance copywriter – this was my chosen craft as it was what I enjoyed most in my various marketing roles. I built a website and waited for the customers to call. Crickets.
It seemed there were an awful lot of copywriters out there with better websites than me. The customers I did get all wanted SEO-focused copywriting, so I changed tack and made SEO my thing. A new website later and it was crickets again. So now it was time for some strategy.
I made one simple change and I have had more enquiries than I know what to do with ever since. What was the change? I focused on a small niche. Rather than making my website all about SEO, I made it about Website Optimisation. By ranking at the top of that niche (much easier than ranking at the top of searches for SEO), I get all the traffic and enquiries I need.
My top 5 tips for nailing your digital strategy and improving your online presence
Know your customer. You probably already do, but do you know what social media channels they use, and what they type into Google when searching for the products/services you sell?
Do some research. There's a great, easy to use website that lets you see exactly what people are typing into Google, how often, and how competitive those terms are in search results. This info lets you tweak your website's pages to target the search terms that get lots of searches but are not overly competitive.
Get a Google Business Page and a Bing Places page – these are free and help you stand out in search results, especially if you're a local business.
Think about your product or service…if it's the sort of thing that has a long consideration period prior to purchase, a key part of your digital strategy would be lead generation. If it's more of a quick purchase decision, reaching people at the time they're ready to buy via Google search or AdWords would be a key strategy.
Don't hesitate to get professional help by working with an SEO consultant or digital marketing agency. Some crucial tips on choosing the right people are here >.
 Conclusion
Digital marketing is a specialist area but there are a lot of things any small business owner or marketer can do to improve their online presence. These 5 tips are a great start, but the key thing is to get started, as more and more small businesses are switching on to the many opportunities that await online.
https://welloptimised.com.au/wp-content/uploads/2018/08/digital-strategy.jpg
453
700
Steve Krinks
https://welloptimised.com.au/wp-content/uploads/2014/12/website-optimisation.jpg
Steve Krinks
2018-08-14 14:09:10
2018-08-14 14:11:39
Why you're throwing money away if you don't have a digital strategy