SEO Consulting
Our view of SEO is simple. It's about optimising your website so that your ideal prospects find it.
There's no black magic, secret sauce or sneaky tricks; just an understanding of how search engines – and people – work. And with a background in web content and optimisation going back to 1996, we've got a pretty good handle on both.
How we're different
In a nutshell, we take the time to understand your business. With 7 years in SME marketing roles, 7 years in corporate marketing and 6 years running his own business, Principal Consultant Steve Krinks has experience at all levels of business.
He'll apply this and his technical know-how to your business and your unique challenges to deliver you solutions that get your website in front of the people you want to find it.
Just as importantly, we work by making your website the best it can be. We don't sign you up to an ongoing monthly plan to get you the results you need – so we get lasting results, faster.
Find out more about that here >>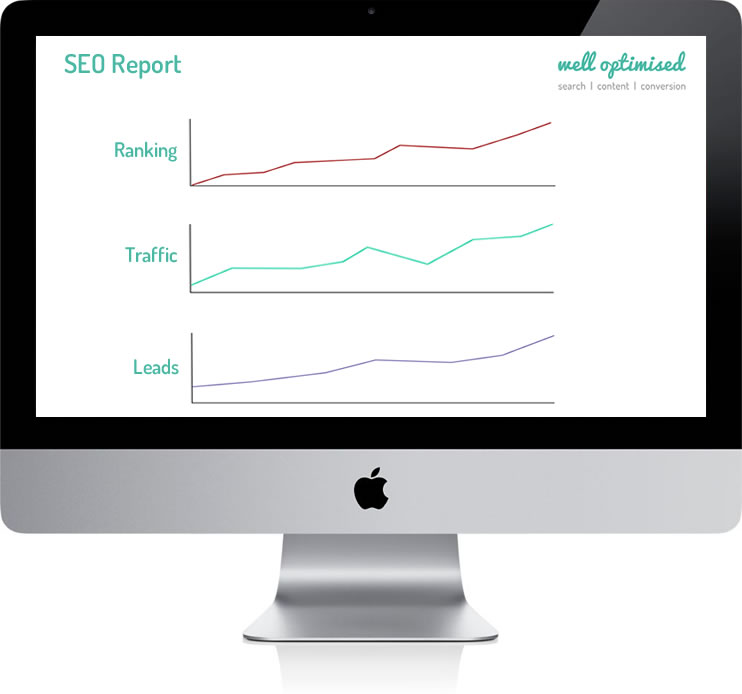 We use best-practice techniques that combine on-page and technical optimisation with sound strategies for building your site's authority and trust with humans and search engines alike.
Need more info on SEO? We've put together this page full of our favourite Online Marketing Resources >>
Get a quote
For a personalised SEO consulting quote, hit the button below:
Research
A thorough study of the competitive environment your business is in. This will look at your products/services, online competitors and what your ideal customers are searching for online.
It also includes a content survey – what's out there currently, and what will it take to build and maintain best-in-class content.
Audit
An audit of your site will be conducted to identify content and / or technical issues that are negatively impacting your search rankings and propose solutions to rectify them.
Your existing content (online / offline) will also be reviewed to identify how this can be put to best use.
Strategy
Development of an integrated content and SEO strategy that maximises the value of your existing content and provides a roadmap for ongoing content creation.
This is paired with smart SEO both on-site and off-site to optimise visibility of the content and enure best possible search rankings.
Implementation
The implementation of the strategy can be done by us, or by you or your team with our training and guidance if you want to empower your business and take control of your online future.
Recent Search Engine Optimisation Projects