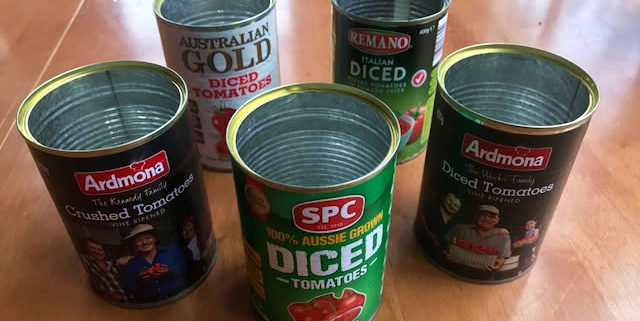 Okay, so this is totally off-topic, but I have found it so hard to buy BPA-free canned tomatoes or even find info on which brands are BPA-free that I decided to write up a post myself.
BPA (Bisphenol-A) is a nasty substance and a known hormone disruptor, and as a father of two young girls I want none of it in the house or in our bodies.
So below I'm collating a list of the brands of canned tomatoes I've found (for sale in Australia) that are BPA free. I'd love it if you could let me know of any others that you know of and where to buy them, and I'll add them to the post.
http://welloptimised.com.au/wp-content/uploads/2017/11/bpa-free-canned-tomatoes.jpg
422
640
Steve Krinks
http://welloptimised.com.au/wp-content/uploads/2014/12/website-optimisation.jpg
Steve Krinks
2017-11-20 15:55:13
2017-11-20 16:26:46
BPA-Free Canned Tomatoes